LASTNFRAMETM  composite door frame components are a mixture of PVC and wood fiber composite substrate. Maintenance-free smooth white or woodgrain composite offers all the strength and stability of wood, providing a moisture and damage resistant solution engineered to work together with doors and components.
• Twice the holding power of wood
• Will not discolor, absorb moisture, wrap, split or rot
• Resists mold, mildew, fungus, insects, salt and chemicals
• Can be easily nailed and machined
• No sanding or priming required, ready to finish
• Composite jambs are ready to install, no finishing required
• Textured woodgrain composite components complement rich wood appearance
• Composite jambs can be painted or stained to requirements
• Lifetime limited warranty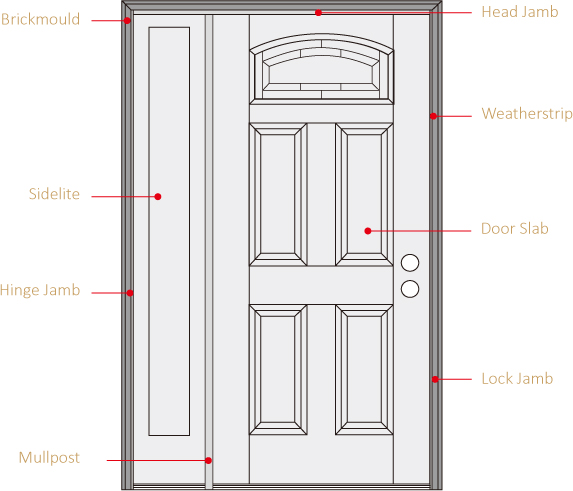 LASTNFRAMETM composite door frame components featuring an innovative an innovative alternative to traditional wood frame construction.

Composite Door Frame Kits
• Moisture and insect resistant
• Will not rot, split, twit or warp, maintenance-free
• Stronger than wood jambs
• Can be routed and cut without chip outs
• Can be fastened close edges
• Kerf-applied to fit securely into the top and side jambs
• Flexible, foam-filled material holds its shap over time
• Traditional .650" reach ensures a weather tight seal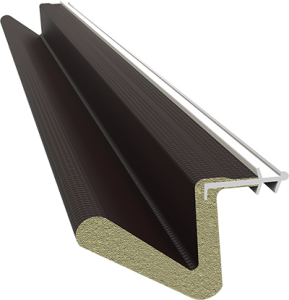 • Kerf Applied
• Multiple fins help block moisture infiltration and deflect moisture away from the cap
• Available in Dark Brown Color
• Wedge shaped adhesive-backed
• Will not wick water. Apply to corner of jamb
• Mate with inswing sills to complement weathersealing performance